How you Get & Store your Pellets Makes a Difference
Get to Know Pellets
There are several options for delivery and storage of pellets, and also for conveying pellets from the storage area to the boiler. Local availability of delivery systems, budget, storage space, and free time will determine the best pallet delivery and storage option for you. Use this guide to familiarize yourself with pellet storage and delivery.
Then visit our Meet Kedel page to see how we've pre-configured options into standard boiler packages. Before committing to a Kedel, it's important to know which options are available in your area. Search "wood pellet delivery" to find pellet dealers in your area.
Pneumatic Delivery Truck
Live in the lap of luxury by having your pellets delivered directly to your pellet hopper with a pneumatic delivery truck. Using air, pneumatic delivery trucks quickly send a stream of pellets down a flexible hose right to your pellet store. Your store must be located within 80 feet of the delivery truck.
Check out a 3-ton pallet delivery in South Portland Maine!
Bagged Pellets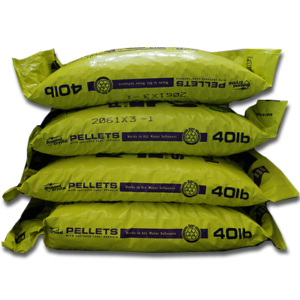 Bagged pellets are available everywhere. Most hardware stores and lumberyards carry them. Premium pellets have less than 1% ash, super-premium pellets have less than ½% ash. Individually purchased bags are more expensive than bulk delivery.
Check with your local supplier to see if bulk delivery is available, as many lumber yards deliver bagged pellets by the ton right to your garage or walkout basement.
Bagged pellets are manually added to your pellet boiler on a regular basis. In Europe, where Kedel was born, most people feed their boilers from bagged pellets delivered to the garage.
Super Sacks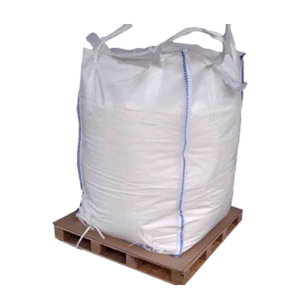 Super Sacks are 1-ton reusable bags. Like bulk bagged pellets, super sacks are delivered right to your storage location. Pellets are either manually or mechanically added to your pellet boiler on a regular basis.
The Mole is an excellent way to convey pellets out of a super sack and into the All In One or Weekender boilers.
SimpleStore™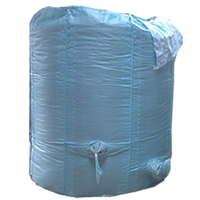 Our inexpensive SimpleStore is a quick and easy way to get store pellets. This 3-ton cloth hopper, due to its size, 6 feet tall and 6 feet in diameter, is typically stored in the basement.
Pellets are moved to your boiler automatically with an auger or vacuum assembly for a fully automated boiler experience or manually every 2-6 days.
Cloth Hopper
Store anywhere from 3-5 tons of pellets in our big bag cloth storage hoppers.
Each hopper is pre-built and designed to work with our bottom auger or vacuum system, turning your Kedel into a fully automated heating system.