Eliminating fossil fuels with Kedel has never been more affordable. New England states and New York have invested nearly $100 Million into state incentive programs to help you eliminate fossil fuels with Kedel.
What's more, is that these states and local financial institutions are offering very affordable financing programs to replace your heating system with Kedel. Some rates are as low as 0%!
Replace your conventional heating system with Kedel today and take advantage of limited-time funding to drastically reduce your costs.
Residential Loan & Rebate Opportunities: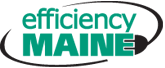 $5,000 Efficiency Maine Rebate
Efficiency Maine offers Kedel buyers a rebate of 33% of their project cost, up to $5,000. This is a direct cash rebate, not a tax credit! Learn more here.
Competitive Financing for Maine Residents
Efficiency Maine offers Maine residents terrific loan programs designed specifically to help increase the efficiency of their homes and upgrade their heating systems. Check them out and compare them here.
New Hampshire Residents Eligible for $6,000 toward Kedel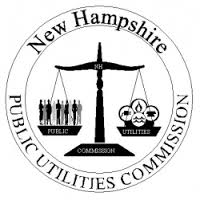 The New Hampshire Public Utilities Commission's Residential Bulk-Fed Wood-Pellet Central Boilers and Furnace Rebate program offers rebates of 30% of the system and installation cost, or $6,000, whichever is less, for New Hampshire residents who invest in high-efficiency (80% or greater), bulk-fuel fed, wood-pellet central heating boilers and furnaces.
For complete program details, please refer to the NH-PUC-Boiler-Furnace-Rebate-Program or contact Barbara.bernstein@puc.nh.gov.
Attention Vermonters! Up to $5,000 from Efficiency Vermont and Renewable Energy Vermont for Kedel!

Efficiency Vermont and Renewable Energy Vermont have partnered up to offer Vermont residents up to $5,000 in rebates for Kedel, as well as financing with rates between 0-2%! Check out Renewable Energy Vermont's resource page for more details.
Attention New Yorkers! Kedel is Eligible for 45% of the installed cost from NYSERDA!

NYSERDA recently launched the nation's largest wood pellet boiler incentive. Live in New York and looking to replace your oil, propane, or cordwood system with a modern pellet boiler? There is no better time to do it than now!
Own an old outdoor wood boiler? NYSERDA will provide an additional $5,000 to get rid of it.
Learn about NYSERDA's Renewable Heat New York Program and financing options for New Yorkers here.